Expert guide on car shipping
If you are looking to find out more about car shipping and need a guide on how to ship your car, but are confused and do not know where to start. Well, then, you are on the right page. There are many factors to consider if you are just getting started.
Moving from state to state can mean travelling long distances, so it is much safer and better for the car to be delivered. Actually it is safer for the car to be delivered whether it needs to be moved from Arizona to New Mexico or from Texas to Alaska. Delivering a car from state to state is not so straightforward. It requires much effort and care to send your vehicle. It may take several days or so for your vehicle to be on your doorstep.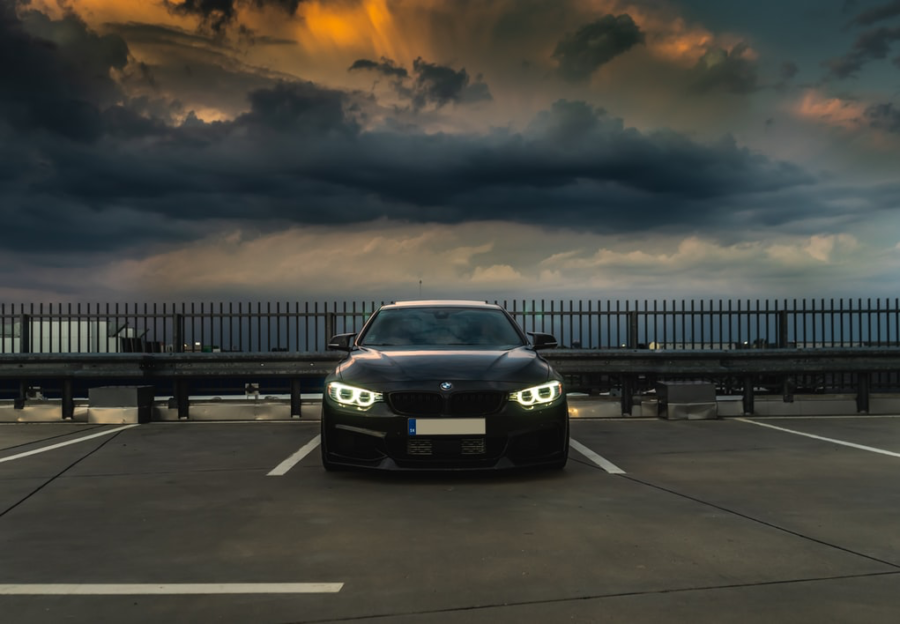 It means that your patience is key to the smooth and safe transportation of your car. In the 21st century, buying things online has become a necessity and a trend. In the end, we all know that time is money.
The process of transporting your car from the terminal to your doorstep can be simple and easy if you have the advantage of having your car at your door while you cool down and watch Netflix. Technology has made our work easier. Here is an expert guide on car shipping.
Decide How You Wish To Ship Your Vehicle
There are many delivery options, and each is valued differently. Ultimately, you probably want to know how to ship your car safely and with ease.
One of the important decisions when you ship your car is whether you want door-to-door or terminal-to-terminal shipping. Here is some information about each option.
Door-To-Door
Door-to-door delivery is more expensive, but the benefits can save you time and money in the long run.
The main benefit is that your car is picked up and delivered to a specified address or place. Therefore, you can request that your car is picked up outside your old home and magically delivered directly to your new front door.
Terminal-To-Terminal
On the contrary, delivery from terminal-to-terminal forces you to deliver the car to a local terminal. It may be miles away from your home and not controlled around the clock.
Therefore, If it fits your budget, door-to-door delivery is often a convenient and safer option for delivering your car.
Another decision that you may want to make is whether you prefer to send your car in an uncovered or closed carrier. Here is a little information on both delivery options.
Uncovered
Uncovered is a cheaper option to deliver your car and a better option for shorter distances. It can often be faster as shipping companies tend to have more open vehicles than closed. However, your car is exposed to external elements.
Depending on the transport company's insurance coverage, you may be charged for any damage caused to your car. Damage is more likely to happen on an open trailer.
Enclosed
If you need to transport your car across the country or travel through rough terrain, with the risk of damage from dust, sand, or snow, transporting the car in a completely covered trailer is probably the safest option.
It may even cost at least 50% more than a trailer without coverage, but the vehicle's risk is much lower.
There are different solutions for different shipping cases – shipping a luxury car, for example, would differ from tractor shipping. So It is better to consult a professional on the details of the shipment planning.
Things To Be Aware Of
When you send your car, there are a few things that you do not want to ignore and should be aware of.
Reading Reviews Is Beneficial
You should contact friends, family, and local dealers for advice. You can also use the car forums and browse the various websites to make sure you select a transportation company that offers you quality service.
Beware Of Auto Transport Brokers
Vehicle brokers are something that most people do not know when they send their first car. So what is a car transport broker? They are companies that offer your cargo to a group of other shipping companies.
When doing business with a car transport broker, you do not know which car carrier or driver they are going to use.
Unfortunately, customers often suffer in the hands of these magicians because the cars come with contract drivers that often do not have customer service and transport skills.
The equipment used can vary considerably in quality, depending on the company where the order is placed. The trailer can use ramps instead of hydraulic lifting gates, which can damage cars with low cross-country ability.
Also, they may lack drift eliminators, car covers, floor mats, etc. If you experience issues with your car, you will need to go through two separate companies to get help.
Never Give A Deposit
Red flags should be raised if a transport company asks for a deposit before starting the transport process!
A reputable car carrier will often not require a deposit, but instead, ask for payment when the car is either picked up or when it is delivered.
It allows you to ensure that you are getting the service you expect and gives you a way to refuse if they do not meet your expectations.
Never Base Your Decision On Price Alone
You may find that the old expression "quality vs. quantity" is important in the road transport industry, especially when shipping a car around the country.
Regarding the cost of shipping your car across a country, the cheapest is usually not the best or safest choice. Pricing of car delivery companies reflects the quality of equipment, experience, and service level of care delivery services.
A new closed transport carrier with high-quality security equipment can cost around $500,000 new and closed carrier drivers are among the highest-paid drivers in the industry. Open transport equipment is much cheaper.
When the price is low, you are likely to be dealing with a road transport broker or open carrier with semi-car equipment or drivers with little experience.
They can also ship cars from the terminal to the transit terminal to reduce the cost. When the vehicles are delivered to the transit terminal, they are unloaded, stored, and then loaded onto another truck.
It increases the speed at which the car is processed, and the driver who took your car will not be the one to deliver it. Therefore, an extremely low price should raise red flags!
Be Aware Of Insurance Policies
It's always best that your transporter provides a certificate of insurance. This certificate should specify the amount of liability coverage, employee compensation, cargo limits, and, if applicable, a franchise.
Prepare Your Car For Shipping
Once you have chosen a car delivery company and delivery method, you will need to prepare your car.
Keep It Clean
A reliable car delivery company will advise you to clean the car thoroughly and take a picture of it before it is shipped.
What for? So that you can have documentation on what your car looks like at its best. If any damage is done, you will have proof of the actual condition of your car.
Make A Copy Of Your Key
It is a point that many people tend to ignore. However, if the keys are damaged or lost during the move, they will be challenging to find. Therefore, it is imperative to keep one copy for yourself and give the other to the truck driver.
Schedule Ahead
Arrange for someone to pick up or drop off your car before your departure date. Some companies pick up your car directly from your home, and others set up drop-off locations.
Tentative times to transport your car over long distances are as follows:
100 – 500 miles = 1 – 2 days
500 – 1000 miles = 2 – 3 days
1000 – 1500 miles = 3 – 4 days
1500 – 2000 miles = 4 – 5 days
2000 – 2500 miles = 5 – 6 days
2500 – 3000 miles = 6 – 7 days
Delivery time varies depending on the shipping companies, the regions of the country, or a specific time of year.
Generally, the company you choose to work with will provide you with an approximate arrival date when you make your reservation.
Leave Some Gas
Make sure that all personal belongings are entirely removed from your car. The only thing you should leave in your car is a quarter tank of fuel so that your car does not break down when it is time to leave the carrier.
Make Your Scheduling Needs Known To The Driver
Most road transport companies require a certain amount of time for scheduling a pickup and delivery when transporting a car.
Often it is at least 5-7 days because cargo transportation is not like airlines, trucks operate different routes every day. Also, the variables are much higher such as weather, traffic, and customer's schedules.
If your car's delivery needs to coincide with a certain amount of time, you will need to plan for it.
Confirm Your Payment Details
You should ask the company what payment methods they accept (credit cards, cashier's check, etc.) and how much is required before transportation.
All companies work differently. Some car transport companies require full payment in advance, while others only require partial funds or a deposit.
According to the National Dispatch Policy, part of the payment is required before shipment. After you first receive your price offer, it is essential to check what is covered.
Beware of companies that include hidden payments. It is, therefore, essential to read the entire contract before signing it.
Prepare Instructions For The Driver
You are likely to use your car as a means of transportation to and from work every day. It means that you spend a lot of time in your car. You understand how it works. To ship your car, the road transport specialist will have to load and unload it onto the vehicle.
To make the driver's life easier, make sure you have a list of instructions for use. It should tell you how to start, stop, and drive the car if something is fancy. You should give these instructions to the driver when you arrive.
Check Your Car For Damage On Pickup.
Despite their rarity, accidents can happen. When you pick up your car, you should do another inspection. If any damage is found, take a photo to compare it with the pictures you took before you sent your car.
If the damage is new, report it to the transportation company immediately and show them your photos before and after. You should send any repair quote to the shipping company that should cover the costs.
To Sum Up
If you are stumped on how to send your car, hopefully, this expert guide has helped. Whether you need to know how to send your car across state borders or the country, staying organized is the key to success.
From understanding the different delivery options to finding a suitable shipping company, the schedule should give you peace of mind and help you stay on the right track when transporting your car. This guide should help you stay organized, informed, and ready to ship your car successfully.