The Best Mobile Apps for Legal Experts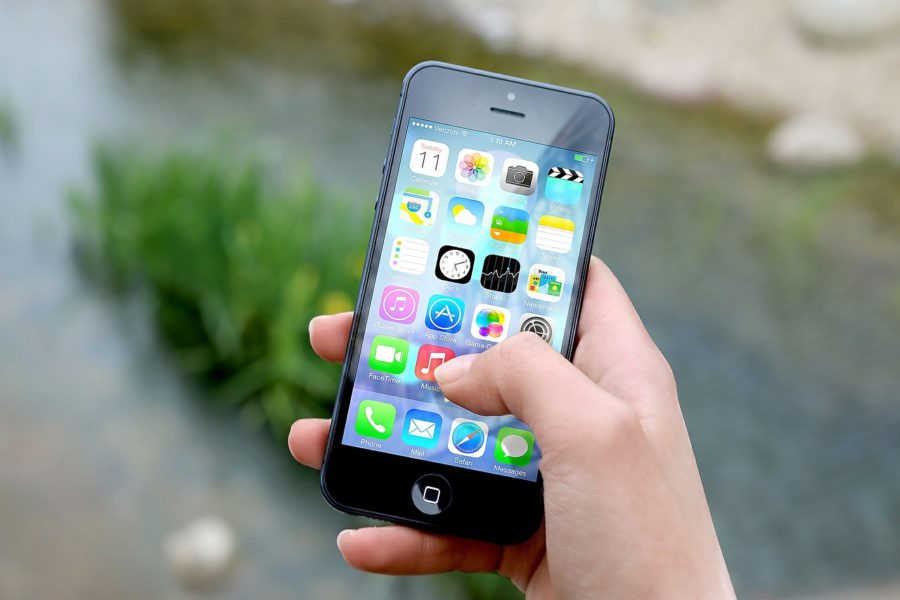 Remember the old days when you used your mobile phone to make phone calls. You might have had voicemail and some of your more tech savvy colleagues were sending text messages. Well, the old days are long gone and we're all living and working in an era when smartphones, smart tablets, and voice controlled smart devices are the norm.
For anyone working in the legal profession, from lawyers, court reporters, paralegals, researchers, and those working in legal transcription – the workday has been dramatically altered thanks to the boom in industry-focused mobile apps. In fact, we know thanks to recent research that for more and more people working in the legal profession, smart devices are a key part of their legal toolkit.
Read on to learn about the best mobile apps for legal experts. A caveat here, you'll see there is a wide range of mobile apps featured from those specific to the legal profession to those that work well for any professional.
Dropbox
Cloud-based storage can make some people nervous, but Dropbox is a proven winner in this domain. Thanks to the web-based and mobile apps, you can easily share files, upload files, and have easy access to files wherever and whenever. The simple Dropbox interface makes it easy to create folders, configure folder access, and then share these with clients and colleagues.
Evernote
Anyone working in the legal profession must keep track of endless amounts of detail and specifics. Writing notes in a notebook can work, but think back to that time you lost your notebook or your pen ran out of ink. This is where Evernote can be a real life-saver for legal experts. This note taking software allows you to move seamlessly from your laptop, desktop, smartphone, and tablet. As an extra bonus that paper note taking doesn't give you, Evernote allows you to include audio and video files to your notes. Everything is securely stored in the cloud, giving you the freedom to sync, update, review, and edit however you want.
Clio
Case management can be a real challenge for any law firm. Clio takes the headache out of time tracking, scheduling, billing, file management, and contact management. Say good-bye to multiple paper day planners and use Clio and its handy integration features with Dropbox, Outlook, and other apps, to keep everyone on your legal team in-sync and on schedule.
FastCase
Lugging around the entire national law library is simply not doable. However, thanks to FastCase, you now have the convenience of instant fingertip access to this essential law resource. You get online access to cases, statutes, regulations, court rules, and bar publications. Legal research has come full circle with this mobile app, giving anyone on your team robust national law library search and analyzation capabilities.
CamScanner
The PDF is the de facto document standard and it's important that legal experts have the ability to easily create PDF documents. CamScanner puts the power of PDF in your hands by letting you generate a PDF from any document type. Simply take a photo of the file and then use the mobile app to generate a readable and easily sharable PDF. If you're not 100% finished with the file, save it as a TXT, make your edits, and then save it as PDF when you're done.
Chatbots
There are so many great legal chatbots that it's hard to highlight just one. So instead, we've put together our list of top legal chatbots. If you're new to chatbots, this recent article on the rise of chatbots in the legal profession is a good place to start. We suggest you take a look at Docubot, LawGeex LawBot, Legalibot, and Lexi.
Dragon Dictation
You're on the go and often an idea or thought comes to you when you can't easily jot it down. Thanks to Dragon Dictation, you can easily capture your thoughts in an instant. Based on Naturally Dragon Speaking, this app lets you save your files and easily attach them to an email.
Love or hate your smartphone, it's a given that it has become a vital part of your legal toolkit. Take advantage of these highlighted mobile apps, and we're convinced you'll discover how much your smartphone and other smart devices takes some of the headache out of your day-to-day.