4 Local Markets in Southeast Asia That Every Traveler Should Experience
The reasons to visit Southeast Asia are basically endless. From lush mountainscapes to crystal clear waters, there are certain sights in this part of the world that cannot be experienced elsewhere. And let's not even get started on the delicious Asian cuisines you'll be able to gorge yourself on during your time here.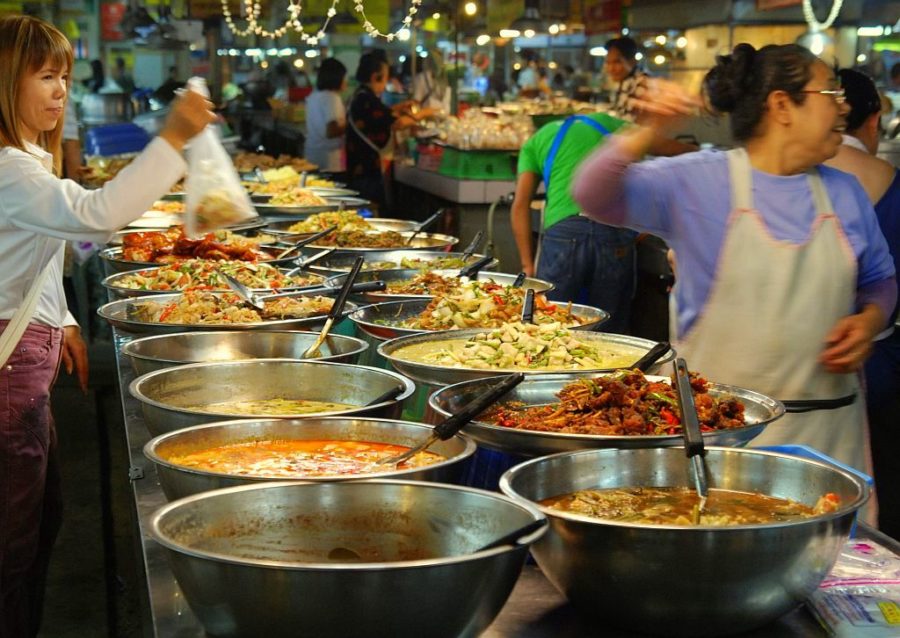 On top of amazing food and stunning scenery, Southeast Asia has yet another thing going for it: lively street markets. In nearly every Asian city and town, you'll come across the hustle and bustle of a local street markets. These markets are the ultimate source of cheap food, funky trinkets, and authentic culture. According to travelers, these are the top 4 local street markets in SE Asia that every traveler should experience. 
Long Bien Market, Vietnam
With services like Bookaway Vietnam, getting around Vietnam has never been easier. This means that you'll have even more chances to experience the local street markets around the country. But if you had to choose just one, a trip to the Long Bien Market in Hanoi is a must. Hanoi is thought to be the cultural capital of the country as it is the official capital, and Long Bien Market is the cultural mecca of Hanoi. 
This market isn't where tourists go to shop. Instead, it is jam-packed with locals buying everything from fresh fish to leafy greens. It is technically a fruit and veggie wholesale market, but you'll find so much more than just produce within the stalls of Long Bien. Shockingly, the market is busiest during the wee hours of the morning. By wee hours, we don't mean 6 or 7 am. The locals of Hanoi arrive at the market around 3 or 4 am to get first pick of the goods. 
Night Bazaar, Thailand
Thailand is known for its vibrant street markets, especially when it comes to the capital city of Bangkok. This is why it comes as a shock to many travelers to find that the best market in all of Thailand is much further up north in the mountain city of Chiang Mai. The Night Bazaar isn't as large as some of the markets located in Bangkok, but that doesn't mean it's inferior in any way. 
The rows and rows of vendors are packed into the market space like sardines, so you can meander around for hours without seeing everything. Part of this market's charm has to do with its interesting history. According to HostelWorld, "the history of this market dates back to the original Yunnanese trading caravans that stopped here along the route from Simao, China and Mawlamyaing, Myanmar."
Bugis Street Market, Singapore
Many budget backpackers avoid Singapore since it is the most expensive country in Southeast Asia. But try to ignore that fact, since it is also home to one of the best night markets on the continent. Back in the 1950s, Bugis Street was known as the hangout spot for the local ladyboys. 
Nowadays, you probably won't come across a ladyboy, but you'll definitely come across some delicious food and cool trinkets at the Bugis Street Market. Travelers tend to gravitate to the market on Bugis Street since it is home to more than 800 shops and food vendors. You can start at the bottom floor for cheap souvenirs, then work your way up for pricier trinkets and hidden treasures.
Although the goods on the bottom floor is cheaply made, these actually tend to be more expensive. Locals know that this is the stuff that tourists are likely to buy, so they jack up the prices. Try your luck on the upper floors if you're looking for a better deal. And don't be afraid to haggle. 
Angkor Night Market, Cambodia
Located in Siem Reap, Cambodia, Angkor Night Market is one of the most popular markets in all of Asia. This is an impressive fact since it is also one of the newest markets, opening in 2007. Compared to other markets that have been around for centuries, this one is considered to be just a baby. Even though it's just over a decade old, Angkor Night Market features 250 stalls. 
Siem Reap has seen an insane increase in tourism, and it has even been dubbed as one of the best destinations for digital nomads. People from all over the world are coming to see the impressive Angkor Wat. It makes sense that a night market opened to accommodate tourists and offer a cultural experience to visitors. You can shop for everything from clothing to artwork to mouthwatering Cambodian cuisine.