The 5 Best Water Softener Brands of 2021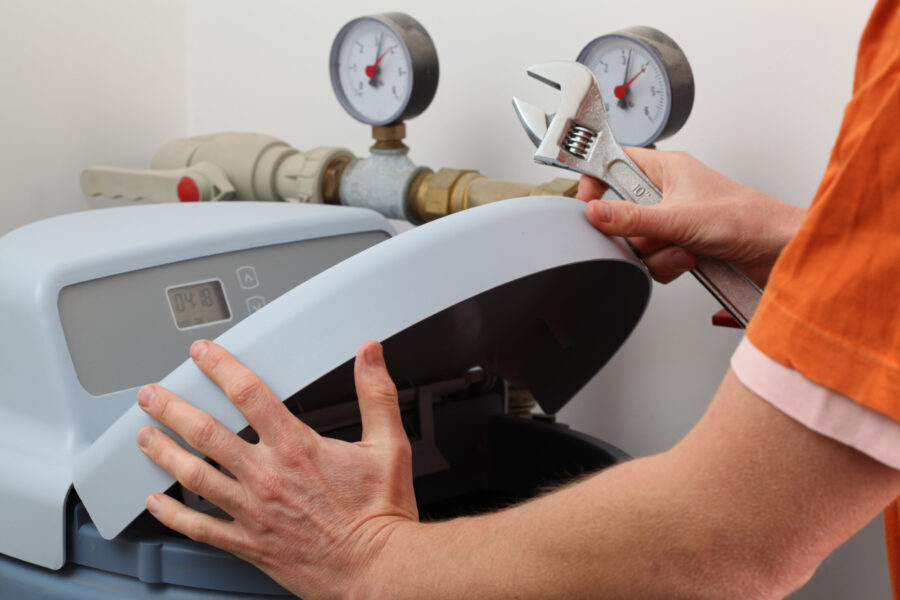 Water softeners are increasing in popularity every day. With recent lockdown restrictions worldwide, many people realize the adverse effects their hard water supply has on their quality of life.
Not only does hard water create limescale around your fixtures, but it reduces the lifespan of your laundry appliances. Further, it causes dry skin from showing in hard water. Therefore, a water softener is the proven choice for anyone who's had enough of their hard water supply.
Here are the five best water softener brands of 2021
1. Springwell Futuresoft Salt-Free Water Softener
The Springwell Futuresoft water softener for salt-free water is one of the more environmentally friendly softeners on this list.
It uses a process called template-assisted crystallization to remove salt and other minerals from the water. It also requires minimal maintenance than other softeners since all that is needed is one filter change a year.
The best thing about the softener is you can use it worry-free since it has a lifetime guarantee on all tanks and parts.
2. Kinetico Water Softener Signature Series 735
The Kinetico Water Softener is unique in that it is hydro-powered, not electric. That means moving water provides the energy, hence the name Kinetico.
The system has two tanks, making it very effective at filtering the water at large volumes. Despite not using any electricity, you will still require salt for it to work, so be aware that it isn't cost-free to run. That said, it can be an excellent investment if you don't want the high electricity costs.
Learn more about the Kinetico water softener and how it can make your appliances run more effectively.
3. Fleck Iron Pro 2 Combination Water Softener Iron Filter
The Fleck Iron Pro 2 Combination Water Softener has an iron filter that will eliminate the metallic taste from your hard water. It comes in different capacities and includes an energy-saving feature.
And it's not just iron that it removes either. It will remove the most extreme odors that sulfur causes in hard water, up to 2ppm, as well as your standard minerals such as magnesium and calcium.
4. Tier1 Digital Water Softener for Hard Water
The Tier1 Water softener aims for simplicity with water softening due to its ease of use and space-saving nature. Like the Fleck Iron Pro 2, it also comes with controls to allow for energy saving. Plus, installation outside is also an option if you are tight on space.
Some may see the smaller capacity as a negative, but it's a good option for smaller houses that use less water.
This softener is designed to remove the essentials in hard water, such as calcium and magnesium. For its budget price, this is well worth considering if money or space is tight.
5. Softpro Elite High-Efficiency Water Softener
Unlike the Tier1 softener, the Softpro Elite High-Efficiency Water Softener is a high-end modern device with an LCD screen and automated modes. These features make it a perfect low-maintenance option.
The Softpro Elite is also quick and straightforward to install. By the time you've paid labor charges on some of the other softeners, this suddenly seems better value for money.
Because it's so efficient, it removes the toughest minerals and contaminants, including chlorine and herbicides, amongst others.
Choosing the Best Water Softener Brands
Choosing the best water softener brands for your home ultimately comes down to your requirements.
For example, the harder the water, the more your unit will need to soften the water. You'll also need to take size, shape, and longevity into account. If you are in your forever home, it's worth investing a reasonable sum for one that will give the best results and provide the most value for money.
Please keep browsing our site for more top tips on leading a healthy lifestyle in today's society.