Choosing quality dining chairs suitable for every dinner guest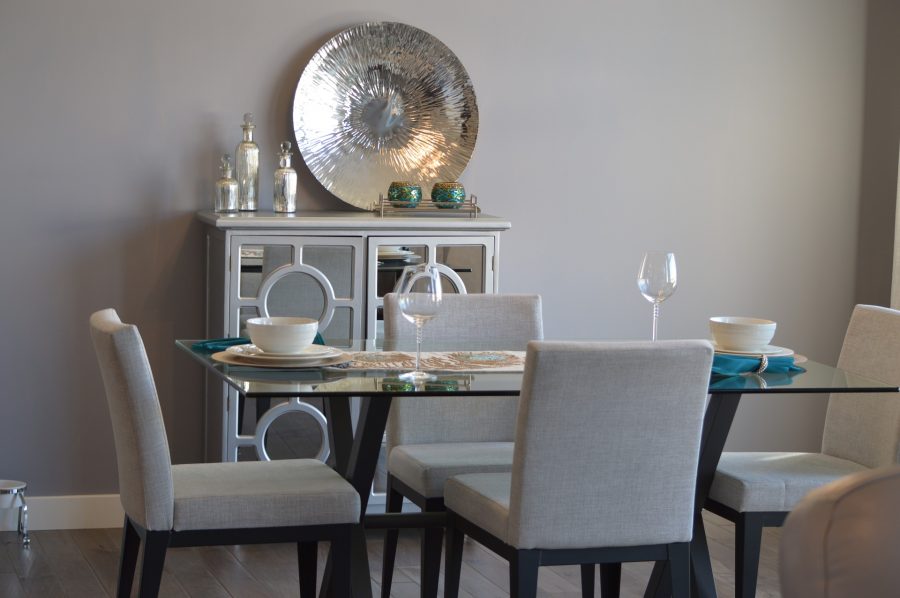 Do you love to host dinner parties or family gatherings? If so, the right dining table and chairs is extremely important. You need to be able to accommodate both large and small groups, as well as your actual household on a daily basis. The place to start is with an extendable table, but the dining chairs you choose are also important.
Some dining chairs take up more space than others, and some chairs are not suitable for all guests. You may have children or adults at your gatherings that have specific seating needs, and it is best to choose quality dining chairs that work for all of your guests. By browsing large inventories at online furniture stores, you can also mix and match similar chair styles to accommodate everyone as needed.
Read on to learn how to accommodate every guest at your table, big and small, heathy and infirm.
Booster seat requirements for dining chairs
If you have a toddler, or if you frequently have toddlers at your table, one of the best ways to accommodate them is with a removable booster chair. This allows you to have a full seat at the table that doesn't have to be moved when there are no children present. Booster seats are also stackable and able to be stored easily in a closet. 
But you can't use just any old dining chair to hold a child's booster. There are some safety requirements to keep in mind:
The seat must be a flat, solid surface to give the booster seat a firm foundation.

The dining chair cannot have arms, which prevent the booster seat from being fully seated. 

The back of the chair should be straight, and the overall profile of the chair should be narrow enough to accommodate the straps that hold the booster seat in place when in use.
Another thing to consider when you have toddlers about is their safety while moving around in the dining room. A quality dining chair with a bit of heft is a good way to make sure that children don't pull the chairs down on themselves.
Accommodating disabilities
There are two primary things to keep in mind if you will be entertaining someone with disabilities, or if someone in your home requires mobility aids. The first is that the need for an armchair or a side chair will differ based on the person and their unique needs, so it is a good idea to have at least one of each at your table. In addition, at least one end of the table should offer a space of at least 36 inches for maneuvering a wheelchair if needed.
Provide your guests with a variety of seating options
Everyone has different preferences for the chair they will sit in at the table for at least an hour. Some people are more inclined to choose a straight backed firm chair, others might need a softer cushioned seat.  
When you shop the large furniture catalogs of online retailers you will be able to easily mix and match these types of seating to give your guests more options. Choose a variety of straight backed, curved backed, cushioned, firm, side, and armchairs that complement one another for the most versatility in hosting.