The most important technology trends in 2020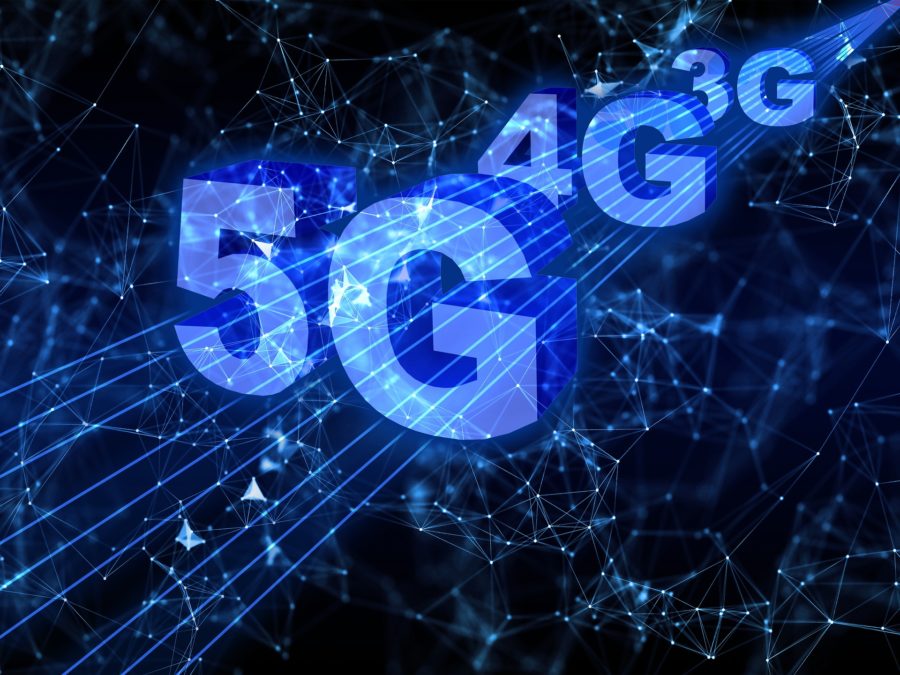 We move like a hurricane when it comes to technological trends. The world is progressing enormously with each passing hour and, without realizing it, we are pushing the boundaries more and more. What will be chosen from this, remains to be seen. It is certain that the year 2020 has arrived with the projection of fabulous technological advances, which are transposed into some trends that we will talk about below. So, here's what technological trends we should be aware of this year.
5G technology
Think of 5G in terms of an ecosystem interconnected by smart devices. The Internet of Things, as they say. Your phone is talking to the fridge. The fridge talks to the supermarket. Your car is talking to traffic lights. Each technological aspect of life is connected thanks to a network with speeds 10 times greater than 4G.
Of course, all this will not happen immediately. But as 5G technology began to roll like a huge snowball, despite opponents, we will soon have available wireless networks and download speeds in the order of seconds, not minutes, as before. As a result, you will see how our homes will become smarter, as well streets and workplaces.
Electric cars
They are already among us, but 2020 will be their year, given that there is a rich program of electric car launches, from new models to the upgrade of the old ones. The "speed" variants take into account the Tesla Roadster and the new Porsche Taycan Cross Tourismo. And in the meantime, a wealth of luxury models are being developed, among which the Jaguar XJ-E, Audi Q4 eTron and BMW iX3 will be the true stars.
Futuristic concepts such as the Mercedes EQS will also have a definite launch date in 2020, as will the electric evolution of the iconic Ford Mustang, in the form of the Ford Mach 1 SUV. Even the humble Fiat 500 will receive an electric treatment this year .
Augmented reality enters retail
With the help of 5G technology, augmented reality and virtual reality will become even more prolific in 2020, changing the way we experience the world around us. In the retail area, for example, brands like Uniqlo and Lacoste already offer augmented reality changing rooms where you can try their products before you buy them. And this is a trend that will develop a lot this year. IKEA has an application whereby you arrange your home furniture with augmented reality, and other interior design companies are just waiting to get on this train.
Wearables
If you have the impression that wearables (smart watches, fitness bracelets, etc.) have invaded the market in 2019, then expect more in 2020. In the fitness industry, wearables will conquer new heights, with progress GPS tracking, health monitoring and functionality enhancement thanks to 5G technology.
You can also expect the clothes you wear to do more. Brands like Zegna have incorporated wireless charging technologies into their collections as standard. Expect this year's pants pockets to hide pleasant surprises.
Upgrades in the living room
The biggest innovation in living room electronics for 2020 is undoubtedly the new PS5, which will be launched at the end of the year. The details are currently unclear, but the console will still be able to play discs, but will have consistent hardware changes, penetrating the 8K image area in terms of gaming.
With PlayStation 5, we expect spectacular releases from Samsung and LG companies regarding TVs with QLED and OLED displays. LG will launch the R series, a collection of "deployable" OLED TVs that will deliver incredible quality images.
Conclusion
We haven't arrived at the point when we go to work with the teleporter yet, though we may want to, but technology, as it is today, has made giant leaps over time. We have seen until now how technology helps us in our daily lives, but also how it can relax us. Online gaming has been one of the most chosen methods when it comes to relaxation, many people preferring to play games whenever they have time. It is understandable why, because they have a lot of options to choose from, arcade, rpg, cards, slots, which can be played on the mobile phones as well, through apps. Even online casinos have developed their own apps, Slotpark app being just one of them. It is easier to enjoy your games this way, being able to take your phone everywhere you go. So now in 2020, we are able to do almost everything online, smart devices have appeared everywhere and for sure we make good use of them.