What Is a Dental Assistant and Is It a Good Career Path?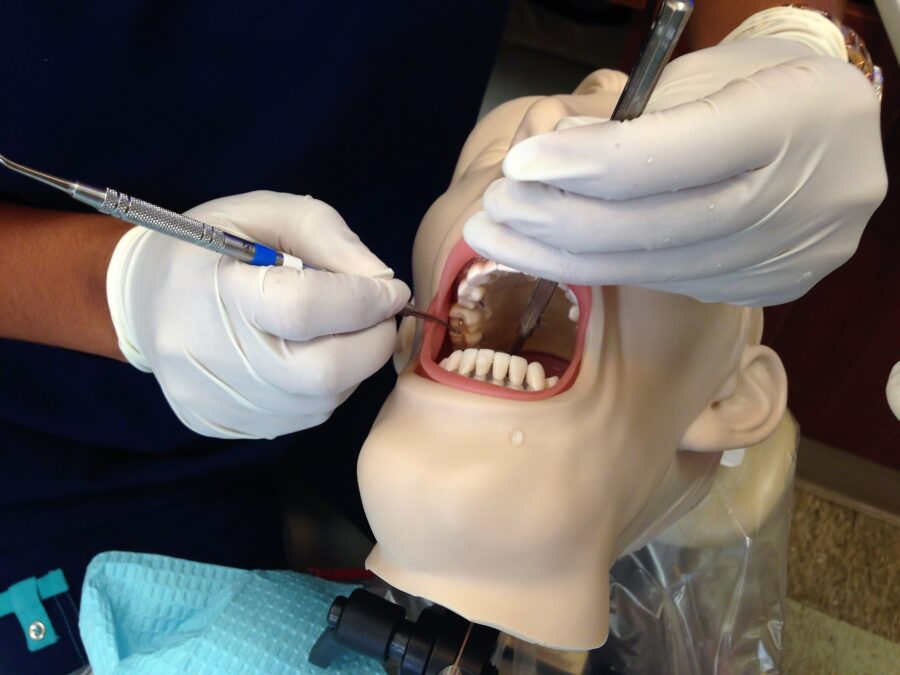 Have you been considering a career in dentistry? The dental field has many options that aren't simply limited to "dentist".
There are general dentists, yes, but there are also dental assistants, dental hygienists, orthodontists, oral surgeons, and many others. Regardless of your interests, there's sure to be a career for you if your goal is to give people smiles that they're going to love.
We're here to cover one specific job in the dental field. What is a dental assistant anyway?
This is a popular career choice for people entering the field of dentistry who may not have a specialized interest or who aren't interested in being full-blown dentists at the moment.
Looking for more information? We've got you covered. Keep reading to learn all about what it's like to be a dental assistant.
First: What Is a Dental Assistant?
If this is all somewhat new to you, or you're just feeling a little bit unclear, you might be wondering what a dental assistant is in the first place.
Some people are under the impression that a dental assistant is just a rookie dentist, but this isn't true. It can be its own career path without the end goal of being a dentist (though many dental assistants do go on to become dentists in the future).
They're key members of all dental offices and they're able to complete many patient-facing services under the guidance of a dentist. A dental assistant is similar to a nurse or physician assistant.
What Does a Dental Assistant Do?
Dental assistants can perform many tasks, but those tasks depend on the education of the assistant.
Some people become dental assistants with extended functions. Standard dental assistants do things like assist the dentist with their equipment by handing them tools and applying light. They're also able to schedule appointments and instruct a patient on their overall dental health.
They also do all of the pre-dentist tasks. They can take the patient's pulse and blood pressure, ask about medical history, chart any changes, take x-rays, and take molds of teeth when necessary.
With extra training, dental assistants can use certain tools, apply fluoride, and have more hands-on care time with the dental patient.
Your path will depend on the education that you choose to get before starting your career in dentistry.
What Kind of Training Does a Dental Assistant Need?
Not all states require a license to practice as a dental assistant, but it's recommended that you get one.
There are various universities or technical schools that provide great dental assistant programs for aspiring dental assistants. The lengths of these programs can vary, but they average at about a year.
For example, see the UMA dental assistant program.
Getting your education from one of these programs ensures that you'll be competent enough to work in every state. It never hurts to have more education. This will also give you the experience that you need in dental offices. You'll be able to see what the job looks like from the inside.
After this, you should get certified through the Dental Assisting National Board to further ensure that you have the ability to work wherever you like (even though only 39 states require it).
You can specialize in certain kinds of assisting such as orthodontic or restorative, or you can choose to be a general dental assistant.
You can always get more education later on if you decide that you want to specialize or if you decide to become a dentist (though this will require dental school).
What Skills Are Useful for Dental Assistants?
Dental assistants should have a good bedside manner. This means that they should be friendly and personable in order to make their patients comfortable. Many people suffer from dental anxiety, so it's crucial that you're able to calm them down before scary procedures.
Dental assistants are legally required to know CPR in the event of an emergency. Some people suffer adverse effects from medications used during dental procedures.
They should also have proficient technical and administrative skills. Dental assistants have to know how to use the devices in the office and should have some dexterity to help with their tasks. They also need to be organized and focused in order to manage appointments and scheduling.
Not all of these skills can be learned in the classroom, though the degree or certificate is still helpful. An aspiring dental assistant should work on some of these skills on their own, especially the people skills.
A dental assistant that's too shy or withdrawn may need to improve their people skills in order to have a good bedside manner, but this doesn't mean that introverted people can't work in dentistry.
Career Growth and Pay
Dental assistants can expect to earn an average of $38,000 per year, though this also varies by state and the specification of the assistant's skills. Dental assistants are needed country-wide, so there's a lot of career flexibility.
As far as career growth and mobility go, a dental assistant may find that they want to progress in their career after spending some time working with patients.
Assistants can achieve this growth through specializing, but they may also want to go to dental school to become dentists. If you already have a 4-year degree, you'll likely have success getting into dental school due to your experience.
If you don't have a 4-year degree, you'll need to do that before applying to dental school.
Are You Looking to Become a Dental Assistant?
So, what is a dental assistant?
A dental assistant is to a dentist what a physician's assistant is to a physician. They help with many dental tasks and help to manage a patient's needs, as well as provide a good bedside manner to calm the patient.
Dental assisting is a great career path for anyone who wants to work in the dental field but isn't ready to commit to the long path of becoming a dentist.
Sign up for a dental assisting program today and start your journey!
For more posts on careers, education, and more, check out the rest of our site!